PROPERTY MARKET CONTINUES TO GATHER MOMENTUM
The recent Stamp Duty holiday extension, combined with continued high demand for property, has led to the strongest sellers' market in a decade, Rightmove has revealed1.
Demand for property this spring is up 34% on the same period last year, driving up the price of property coming to market by an average of £2,484 in March alone. The property site commented, "the current excess of buyer demand oversupply is the largest we've seen in the last ten years."
Recent announcements bolster market
The continuation of 2020's property boom can be partly attributed to several important announcements made by the Chancellor in the Spring Budget. Firstly, he announced that the temporary Stamp Duty threshold of £500,000 would continue to apply for a further three months until the end of June, tapering down to £250,000 for another three months before returning to its usual £125,000 threshold from 1 October. Secondly, he unveiled a new government guarantee on 95% mortgages, which could bring first-time buyers flooding back to the market.
Warmer weather puts a spring in buyers' step
Blue skies and blooming gardens have historically made spring the best season for property transactions, allowing sellers to present their property in the best possible light. The first week of March has certainly borne this theory out, with the number of sales agreed up 12% on the same week last year.
These factors, combined with a general air of hope as England makes its slow ascent from lockdown, is certainly making for a positive atmosphere on the property market this spring!
Want to get moving?
If you're looking to get your own property on the market and want to dedicate time to the search for your new home, talk to us about your mortgage requirements.
1Rightmove, 2021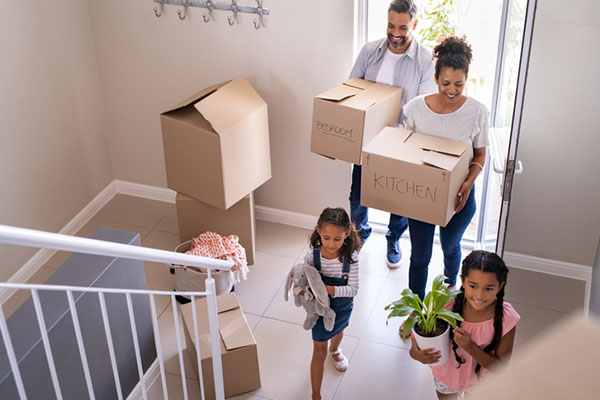 HOW TO MAKE YOUR HOME (VIRTUALLY) STAND OUT
With 'virtual' becoming the norm, it's important to make your home stand out from the crowd of online listings.
Here are some of our top tips for catching the attention of scrolling buyers:
A picture says 1000 words
A good photo can make the difference between a quick sale and an ignored listing. Bright, professional photographs of uncluttered spaces will make a better impression than quick snaps taken on your phone. It's also important to include attractive pictures of sought-after features in your listing.
Accurate pricing
You could have the world's best photo, but you'll still struggle to sell an overpriced property. In fact, pricing correctly has been proven to double your chance of achieving a sale.
Keywords
Most property sites will allow you to attach keywords to your listing to help the right buyers find it. If you have a feature you would like to promote, such as a high-spec kitchen or south-facing garden, then make sure you include these.
You should also include these keywords in your property description. Think about the characteristics you love about your property, and make sure your enthusiasm comes through in the description.
Video tour
Many agents are now offering this option, so including one could help you seal the deal.
Let us help
There's so much to do when selling a property, so let us help. We can take the pressure off finding a suitable mortgage, so you can concentrate on presenting your property for maximum online interest.
A GOOD PHOTO CAN MAKE THE DIFFERENCE BETWEEN A QUICK SALE AND AN IGNORED LISTING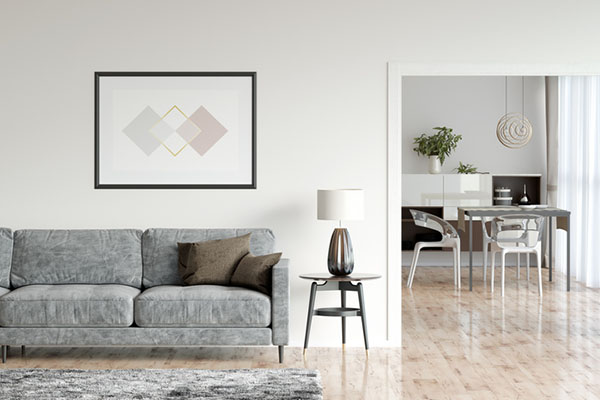 MORTGAGE CHOICE GROWS FOR FIFTH CONSECUTIVE MONTH
Confidence appears to be returning to the mortgage market, with data showing that product choice has expanded for the fifth month in a row2.
Over the past two months, 639 new products have become available on the market, bringing the current total to 3,532 deals. This is the highest number of products on offer since March 2020, when 5,222 mortgage deals were available.
95% LTV mortgages lagging behind
Mortgage availability has improved across all loan-to-value (LTV) ratios – with the exception of 95% LTV mortgages, which have seen their numbers drop. The economic climate has rendered most lenders more cautious about offering high LTV mortgages to borrowers they perceive to be at higher risk of defaulting or slipping into negative equity. First-time buyers particularly suffered from the withdrawal of these deals – which is why the Chancellor's announcement of a government guarantee on 95% LTV mortgages likely came as welcome news to those who have watched their dreams of homeownership ebb away.
Guarantee reassures lenders
The new scheme, which launched in April, will guarantee the portion of the mortgage that is over 80% LTV (i.e., the remaining 15%). This basically means that the government will compensate the lender for this portion of the net losses suffered in the event of repossession.
Find the best mortgage for you
A number of major high-street lenders have launched 95% deals, which could bring your property dreams within reach. We can help find the most suitable mortgage for your circumstances.
2Moneyfacts, 2021