2021 – WHAT'S IN STORE FOR THE PROPERTY MARKET?
The property market rebound took even the experts by surprise in the second half of 2020, with Savills' autumn residential property market outlook stating that activity had been 'stronger than anticipated'.
HMRC data found that residential property transactions were up 19.3% year-on-year in November 2020, while UK mortgage approvals hit a 13-year high in October1.
So, what now?
Despite gloomy predictions of a house price crash earlier in the year, the property market looks set to remain surprisingly buoyant in 2021. Despite Lockdown 3.0 taking hold, the housing market remains open, with estate agents, removal firms and tradespeople allowed to continue working in people's homes, meaning homebuyers and sellers can resume in earnest with their transactions.
The momentum initiated by July's Stamp Duty holiday announcement has continued into the first quarter of the new year, with a massive 650,000 sales currently in the pipeline – most of which will be aiming to complete by the end of March2.
An unsustainable situation?
Despite an optimistic outlook for the year ahead, experts are quick to point out that uncertainty remains as the UK continues its battle against the pandemic. While Rightmove points to 'strong evidence' that people will continue to prioritise reviewing their housing needs, Savills warns that the outlook for this year's housing market will shift and change in line with the government's response to the crisis, the speed of vaccine delivery and economic recovery. Particularly, the end of the furlough scheme in April 2021 is highlighted as a potential challenge. With job losses expected despite the replacement Job Protection Scheme, 2020's momentum may be unsustainable as we move into Q2 and Q3 2021.
A 'less straightforward' year
With so many variables at play, Knight Frank suggests that even short-term forecasting remains difficult this year. Whatever happens in 2021, however, one thing is sure: we'll continue to keep you up to date with the latest property market news, so you'll always be able to make an informed decision.
1Bank of England, 2Rightmove, 2020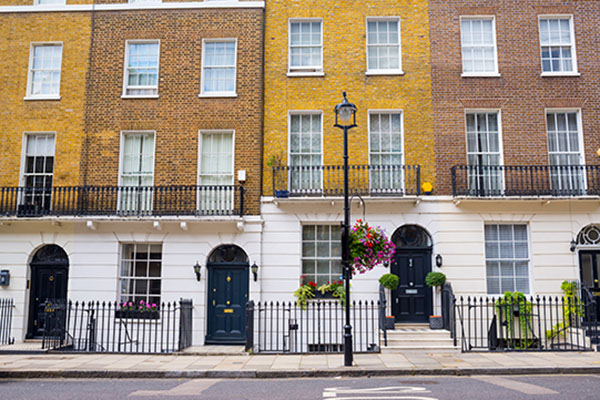 NEW YEAR, NEW INSURANCE NEEDS?
With many people now working from home full-time due to the national lockdown, the Association of British Insurers has reassured office-based homeowners that remote working will have no impact on their home insurance policy and that there is no need to update documents or contact their insurer.
However, if you now have more expensive tech at home, perhaps purchased to aid home schooling, or accumulated over the festive period, you may need to update your home contents policy to reflect the increased value of your possessions. With the average British adult estimated to have forked out £476 on Christmas gifts in 20203, it's important not to overlook the value of all the gifts you and your children received, as they could add hundreds, if not thousands, onto the value of your home contents.
What's happened in your year?
The pandemic has also led many of us to review our needs for other types of insurance, such as life insurance or critical illness cover.
Whenever your personal circumstances change, it's important to make time to review your protection cover. Any changes in your financial circumstances – for example getting a new job or losing your job, taking out a mortgage, having children, getting divorced, retiring – are all triggers to review your needs.
Don't delay
2020 certainly showed us to expect the unexpected. So, don't delay in ensuring you have adequate protection cover to keep you, your loved ones and your home, safe from life's hard knocks. We're only a phone call away.
3Finder, 2020
IF YOU NOW HAVE MORE EXPENSIVE TECH AT HOME, PERHAPS PURCHASED TO AID HOME SCHOOLING, OR ACCUMULATED OVER THE FESTIVE PERIOD, YOU MAY NEED TO UPDATE YOUR HOME CONTENTS POLICY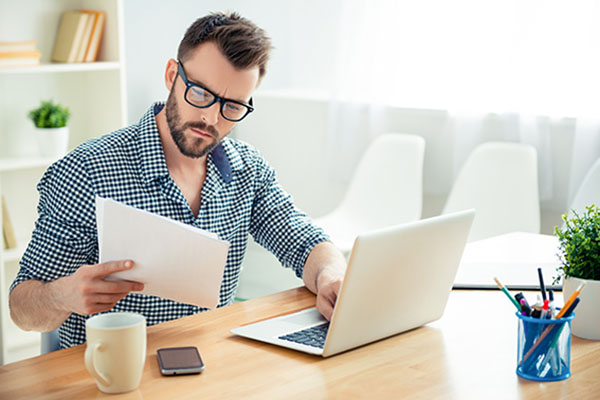 GET YOUR TRANSACTION MOVING
Although the government confirmed in December that there would be no extension to the Stamp Duty holiday scheme, pressure is mounting for an extension to be granted in light of the most recent national lockdown announced in January.
If the deadline remains 31 March 2021, research4 has predicted that up to 325,000 buyers stand to miss the deadline due to delays caused by the sheer weight of demand on the sector. However, it is possible to get your transaction over the line on time by following these top tips.
1. Instruct a solicitor as soon as you've listed
Many sellers only think to instruct a solicitor once they've had an offer on their property, but it can really speed things up if you instruct a solicitor as soon as your property is on the market.
2. Get a mortgage in principle before starting your property search
Getting all the affordability checks done and obtaining an agreement in principle before you even start looking for your home can again save so much time.
3. Get the searches done now
As soon as you've made an offer, make sure that your solicitor applies for local authority searches immediately, as they are also subject to significant delays at the moment.
4. Book a survey
Surveyors are also said to be at breaking point, so find a reputable surveyor well ahead of time and book in a survey as soon as you have had your offer accepted.
5. Get your paperwork together
Make sure you understand what documentation you'll need to hand over to your solicitor, and don't delay in getting it together. Also make sure you immediately fill in, sign and send back any documentation sent to you by your solicitor.
6. Get some help
Our final tip is not to do it alone! We can help you find a suitable mortgage so that you're free to speed on with your transaction.
4Twentyci, 2020